Report on Atmospheric Effects (1980-1989) — December 1982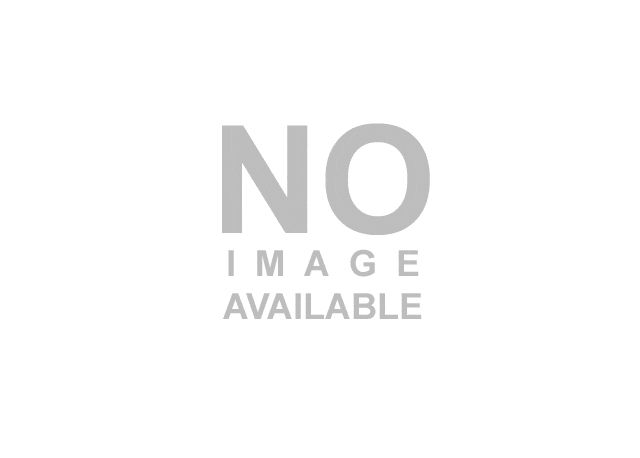 Atmospheric Effects (1980-1989)
Scientific Event Alert Network Bulletin, vol. 7, no. 12 (December 1982)
Managing Editor: Lindsay McClelland.

Atmospheric Effects (1980-1989) Dispersal of the stratospheric aerosol cloud continues
Please cite this report as:

Global Volcanism Program, 1982. Report on Atmospheric Effects (1980-1989) (McClelland, L., ed.). Scientific Event Alert Network Bulletin, 7:12. Smithsonian Institution.
Atmospheric Effects (1980-1989)
All times are local (unless otherwise noted)
Atmospheric data indicated continued dispersal of the dense part of the stratospheric aerosol cloud ejected by El Chichón's 4 April eruption. Balloon data from Wyoming (41°N) began to show a few isolated layers of the dense portion of the cloud in July and August. More layers gradually appeared and by 30 November about 80% of the zone between the tropopause (roughly 10 km altitude) and 30 km altitude contained aerosols from the cloud. Particle concentration dropped sharply above 30 km altitude and was two orders of magnitude lower at 32 km. By the next balloon launch on 9 December, no major gaps were evident in the aerosols within this 20 km-thick region. Data collected 30 December were similar. Particles in the upper half of the cloud averaged about 0.3 µm in diameter, as compared to a mean particle size of about 0.1 µm in the lower half, more typical of volcanic clouds. From the balloon data, the total mass of the El Chichón cloud was estimated to be 8-10 megatons, about 40 times that of the cloud ejected 18 May 1980 from St. Helens. Most of the mass of the El Chichón cloud was concentrated in its upper layers. No decay of the cloud was evident from the balloon data, indicating that the rate of particle settling did not yet exceed the rate of gas to particle conversion.
Gas and particle samples were collected for LANL between the tropopause and 20 km altitude from a WB57-F aircraft that flew from the equator to 75°N in April-May, July-August, and October. The maximum lower stratospheric sulfate concentration detected was 167 ppb by mass from a sample taken 20 April. Because the 4 April cloud had probably not reached the sampling area by then, this material is thought to have been collected from the smaller 29 March cloud. The average lower stratospheric concentrations over the entire Northern Hemisphere were calculated to be 11.85 ppb by mass in April-May, 9.27 ppb in July-August, and 7.54 ppb in October, in contrast to the July 1981 value of 2.5 ppb (primarily from Alaid and Pagan) and the July 1980 value of 2.3 ppb (mostly from St. Helens). However, unlike the 1980 and 1981 eruptions, the bulk of the material from El Chichón's explosions reached altitudes higher than 20 km, so the 1982 concentration figures represent only 20-33% of the total cloud mass, estimated at about 5 megatons from the aircraft data.
Comparison of October and December data collected from a NASA Ames Research Center Convair 990 aircraft showed that considerable mass transport of the El Chichón cloud took place in the Northern Hemisphere during the autumn. Visible wavelength optical depth measurements indicated that large quantities of material had reached 54°N, the northern limit of the flight, by mid-December. Significant variation in particle size distribution at different locations was detected. Measurements were also made at many infrared wavelengths. Data reduction was not yet complete, but spectral resolution of about 1.5% will allow isolation of the effects from volcanic components in the stratosphere from the effects of other material such as ozone. Samples were collected during U-2 flights to 21 km altitude. The concentrations of SO2 and CN had declined since the summer and new particle formation in the lower stratosphere appeared to have stopped.
Lidar data from Hawaii indicated that most of the aerosol material was between 16 and 30 km although some enhancement in backscattering was detected to 38 km. Total integrated backscatter varied, but was generally less than in November. Maximum backscatter measured from Fukuoka, Japan dropped in mid-December, but returned to November levels 5 days later. The amount of stratospheric material over Hampton, Virginia increased in December, but peak values for individual layers have not been as large as those measured over lower latitudes before significant lateral dispersal of the cloud began.
During the lunar eclipse of 30 December, the moon was much darker than normal, with only the extreme S limb showing substantial light. Edward Brooks notes that this relatively uniform darkening of most of the moon during the total phase of the eclipse suggests that the El Chichón cloud was present over all but extreme southern latitudes. Darkening of the moon during the 6 July total eclipse was asymmetrical, concentrated on its N half.
Edward Brooks continued to see some brilliant dawns and twilights from Saudi Arabia, but noted considerable variation in their intensity and length. SSW-NNE bands of ash were visible low in the ESE sky near sunrise on 14 December. Beginning in mid-December, long dawns and twilights indicated the presence of high-altitude material over the area. From Boulder, Colorado (40°N, 105.2°W), Richard Keen observed brick-red color to 1.5 hours after sunset 3-4 November and 11-12 January. This corresponds to a solar depression angle of about 18°, indicating that the volcanic material reached an altitude of about 40 km [but see 08:01]. On other nights, the glow has persisted only until a solar depression angle of 6-7° was reached, yielding a maximum cloud height of about 23 km.
Information Contacts: D. Hofmann, Univ. of Wyoming; W. Sedlacek, LASL; J. Pollack, NASA, CA; T. DeFoor, MLO; M. Hirono, Kyushu Univ., Japan; W. Fuller, NASA, VA; E. Brooks, Saudi Arabia; R. Keen, Univ. of Colorado; M. Matson and A. Strong, NOAA.