Report on False Reports (Unknown) — May 2003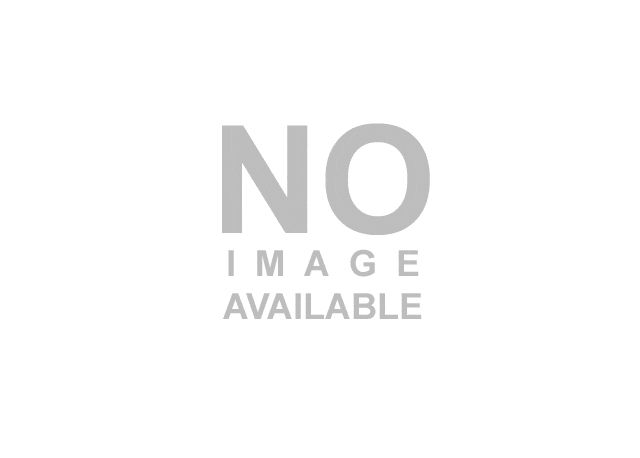 False Reports
Bulletin of the Global Volcanism Network, vol. 28, no. 5 (May 2003)
Managing Editor: Richard Wunderman.

False Reports (Unknown) Mongolia: Fumaroles and minor seismicity since October 2002
Please cite this report as:

Global Volcanism Program, 2003. Report on False Reports (Unknown) (Wunderman, R., ed.). Bulletin of the Global Volcanism Network, 28:5. Smithsonian Institution. https://doi.org/10.5479/si.GVP.BGVN200305-600600
False Reports
Unknown
Lat Unknown, Unknown; summit elev. m
All times are local (unless otherwise noted)
In December 2002 information appeared in Mongolian and Russian newspapers and on national TV that a volcano in Central Mongolia, the Har-Togoo volcano, was producing white vapors and constant acoustic noise. Because of the potential hazard posed to two nearby settlements, mainly with regard to potential blocking of rivers, the Director of the Research Center of Astronomy and Geophysics of the Mongolian Academy of Sciences, Dr. Bekhtur, organized a scientific expedition to the volcano on 19-20 March 2003. The scientific team also included M. Ulziibat, seismologist from the same Research Center, M. Ganzorig, the Director of the Institute of Informatics, and A. Ivanov from the Institute of the Earth's Crust, Siberian Branch of the Russian Academy of Sciences.
Geological setting. The Miocene Har-Togoo shield volcano is situated on top of a vast volcanic plateau (figure 1). The 5,000-year-old Khorog (Horog) cone in the Taryatu-Chulutu volcanic field is located 135 km SW and the Quaternary Urun-Dush cone in the Khanuy Gol (Hanuy Gol) volcanic field is 95 km ENE. Pliocene and Quaternary volcanic rocks are also abundant in the vicinity of the Holocene volcanoes (Devyatkin and Smelov, 1979; Logatchev and others, 1982). Analysis of seismic activity recorded by a network of seismic stations across Mongolia shows that earthquakes of magnitude 2-3.5 are scattered around the Har-Togoo volcano at a distance of 10-15 km.
Figure 1.

Photograph of the Har-Togoo volcano viewed from west, March 2003. Courtesy of Alexei Ivanov.
Observations during March 2003. The name of the volcano in the Mongolian language means "black-pot" and through questioning of the local inhabitants, it was learned that there is a local myth that a dragon lived in the volcano. The local inhabitants also mentioned that marmots, previously abundant in the area, began to migrate westwards five years ago; they are now practically absent from the area.
Acoustic noise and venting of colorless warm gas from a small hole near the summit were noticed in October 2002 by local residents. In December 2002, while snow lay on the ground, the hole was clearly visible to local visitors, and a second hole could be seen a few meters away; it is unclear whether or not white vapors were noticed on this occasion. During the inspection in March 2003 a third hole was seen. The second hole is located within a 3 x 3 m outcrop of cinder and pumice (figure 2) whereas the first and the third holes are located within massive basalts. When close to the holes, constant noise resembled a rapid river heard from afar. The second hole was covered with plastic sheeting fixed at the margins, but the plastic was blown off within 2-3 seconds. Gas from the second hole was sampled in a mechanically pumped glass sampler. Analysis by gas chromatography, performed a week later at the Institute of the Earth's Crust, showed that nitrogen and atmospheric air were the major constituents.
Figure 2.

Photograph of the second hole sampled at Har-Togoo, with hammer for scale, March 2003. Courtesy of Alexei Ivanov.
The temperature of the gas at the first, second, and third holes was +1.1, +1.4, and +2.7°C, respectively, while air temperature was -4.6 to -4.7°C (measured on 19 March 2003). Repeated measurements of the temperatures on the next day gave values of +1.1, +0.8, and -6.0°C at the first, second, and third holes, respectively. Air temperature was -9.4°C. To avoid bias due to direct heating from sunlight the measurements were performed under shadow. All measurements were done with Chechtemp2 digital thermometer with precision of ± 0.1°C and accuracy ± 0.3°C.
Inside the mouth of the first hole was 4-10-cm-thick ice with suspended gas bubbles (figure 5). The ice and snow were sampled in plastic bottles, melted, and tested for pH and Eh with digital meters. The pH-meter was calibrated by Horiba Ltd (Kyoto, Japan) standard solutions 4 and 7. Water from melted ice appeared to be slightly acidic (pH 6.52) in comparison to water of melted snow (pH 7.04). Both pH values were within neutral solution values. No prominent difference in Eh (108 and 117 for ice and snow, respectively) was revealed.
Two digital short-period three-component stations were installed on top of Har-Togoo, one 50 m from the degassing holes and one in a remote area on basement rocks, for monitoring during 19-20 March 2003. Every hour 1-3 microseismic events with magnitude
Figure 3.

Examples of an A-type volcano-tectonic earthquake and volcanic tremor episodes recorded at the Har-Togoo station on 19 March 2003. Courtesy of Alexei Ivanov.
Conclusions. The abnormal thermal and seismic activities could be the result of either hydrothermal or volcanic processes. This activity could have started in the fall of 2002 when they were directly observed for the first time, or possibly up to five years earlier when marmots started migrating from the area. Further studies are planned to investigate the cause of the fumarolic and seismic activities.
At the end of a second visit in early July, gas venting had stopped, but seismicity was continuing. In August there will be a workshop on Russian-Mongolian cooperation between Institutions of the Russian and Mongolian Academies of Sciences (held in Ulan-Bator, Mongolia), where the work being done on this volcano will be presented.
References. Devyatkin, E.V. and Smelov, S.B., 1979, Position of basalts in sequence of Cenozoic sediments of Mongolia: Izvestiya USSR Academy of Sciences, geological series, no. 1, p. 16-29. (In Russian).
Logatchev, N.A., Devyatkin, E.V., Malaeva, E.M., and others, 1982, Cenozoic deposits of Taryat basin and Chulutu river valley (Central Hangai): Izvestiya USSR Academy of Sciences, geological series, no. 8, p. 76-86. (In Russian).
Geological Summary. False or otherwise incorrect reports of volcanic activity.
Information Contacts: Alexei V. Ivanov, Institute of the Earth Crust SB, Russian Academy of Sciences, Irkutsk, Russia; Bekhtur andM. Ulziibat, Research Center of Astronomy and Geophysics, Mongolian Academy of Sciences, Ulan-Bator, Mongolia; M. Ganzorig, Institute of Informatics MAS, Ulan-Bator, Mongolia.